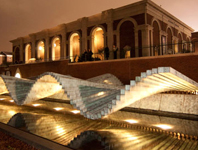 Web Site
Questions
Web Site Questions:
Do you have a question concerning the functioning of the Website? We want to be sure to address your question in a timely manner, so please send an e-mail to both:
Carrie Hunnicutt, Marketing & PR Manager - chunnicutt@smu.edu and
Pam Muirheid, Webmaster - webdesign@mypawprint.com
We will address your questions as soon as possible. Thank you.